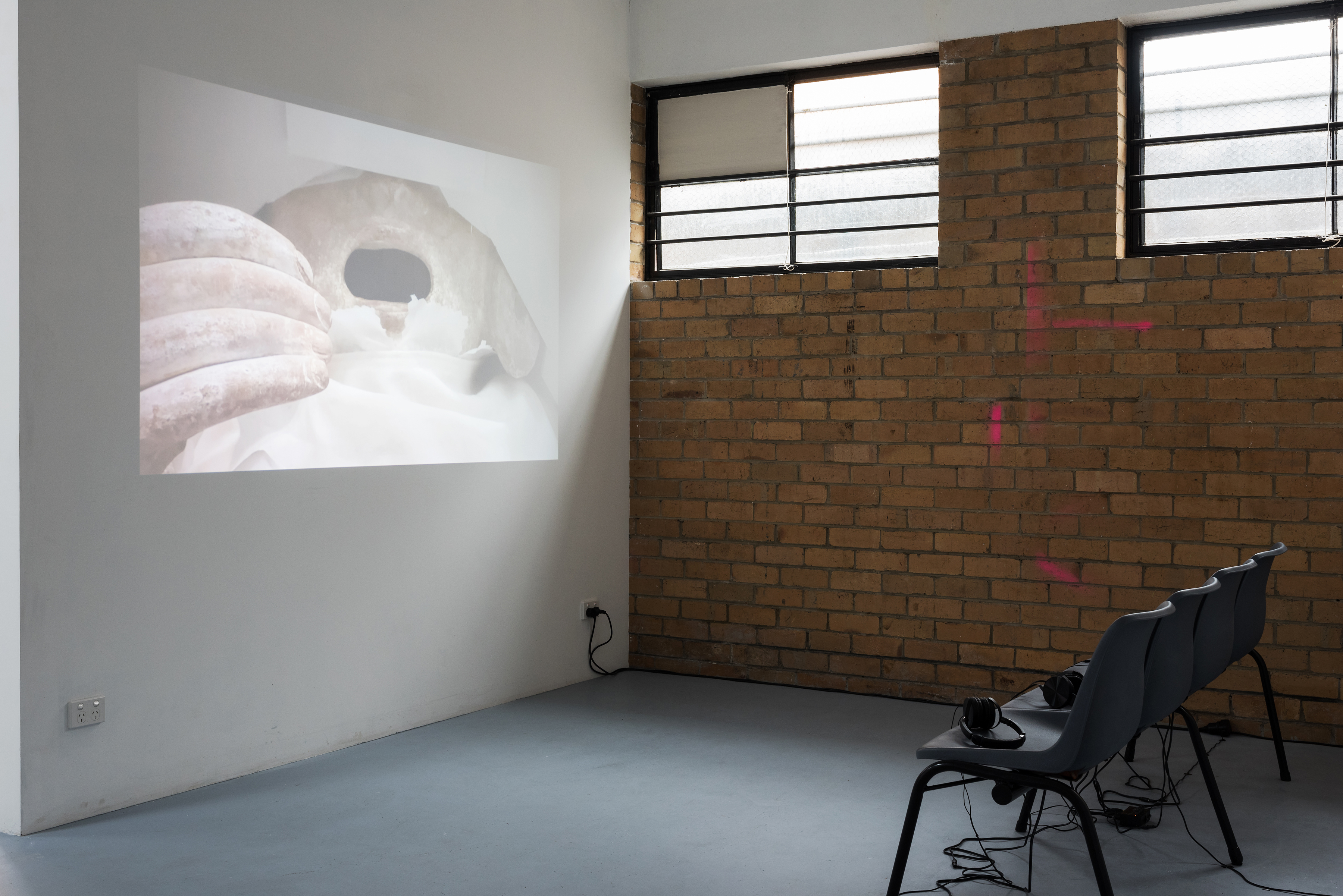 Mothers' Mothers, installation view, KINGS Artist-Run, 2022
A lost mother speaks to other lost things. They say that metaphor is about finding the outside inside. Daily jobs: art gallery, orchestra – moving things around. You're right she's just completely devastated.
Mothers' Mothers relates stories of a lost mother to other lost objects and speaks to the anxiety of being without words. This exhibition presents a series of photographs alongside an essay film. Footage taken at work, as well as on the way to and from work, combines with a narrative voiceover that examines photography, memory and connection. It is a reflection on labour and process, objects and their value, that touches on inherited grief, voyeurism, loneliness and the nature of found objects. In particular it is about two different kinds of images – the images you see and collect and document, and the images that are missing, that must be imagined, analysed or described in order to be brought into being.


Text by Tom Campbell

Installation photography: Aaron Claringbold

Exhibitions and screenings: ANU School of Art & Design Gallery, 2023; KINGS Artist-Run, 2022